December 22, 2014
Roche Ends Late-Stage Trial for Early Alzheimer's Drug
the Psychiatry Advisor take:
Drugmaker Roche ended a late-stage trial of a drug to treat the early stages of Alzheimer's disease after an analysis showed that gantenerumab wasn't effective at removing beta-amyloid plaque from the brain.
The results are not that surprising considering that other pharmaceutical companies, including Eli Lilly, Pfizer, and Johnson & Johnson also have developed drugs targeting beta-amyloid plaque, a hallmark of Alzheimer's, but also without success in large trials.
Eli Lilly is developing solanezumab and was working on bapineuzumab, with partners Pfizer, Johnson & Johnson, and Elan. Both of those biologic-based medications failed to demonstrate efficacy in late-stage trials. Bapinezumab has been abandoned, while Eli Lilly is testing solanezumab in early-stage patients.
The failure is the second for Roche this year for an Alzheimer's treatment. In July, the company released trial results for crenezumab and found it didn't help people with mild-to-moderate Alzheimer's.
Despite the latest setback, Roche is continuing development of gantenerumab in Alzheimer's patients with mild dementia and well as in people with a genetic predisposition for the disease.
Other potential Alzheimer's treatments are on the horizon. Earlier this month, Biogen Idec announced it would move BIIB037 into a Phase III trial for Alzheimer's. It also works by targeting beta-amyloid plaque.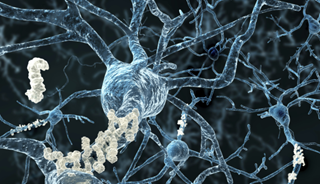 Roche Ends Late-Stage Trial for Early Alzheimer's Drug
Roche Holding AG said a trial of an experimental medicine for Alzheimer's disease yielded disappointing results, adding to a long list of failures in the effort to find a treatment for the leading cause of dementia.
The study of gantenerumab in people with the early stages of Alzheimer's was halted after an interim analysis designed to assess whether the drug was working, Basel, Switzerland-based Roche said in a statement today. Shares of MorphoSys AG, Roche's partner on the drug, fell the most in a decade.
Sign Up for Free e-newsletters