July 17, 2014
Protein Panel Predicts Dementia...or Doesn't It?
the Psychiatry Advisor take:
A recent study published in Alzheimer's and Dementia said that a panel of protein had been discovered could distinguish patients with Alzheimer's disease, but MedPage Today's HypeWatch blog points out that the positive results were exaggerated.
Researchers at the United Kingdom's Proteome Sciences and other labs reported that the proteins could tell apart those with Alzheimer's disease from those with no cognitive impairment. In addition, they found that 10 of the protein could distinguish those with mild cognitive impairment (MCI) at baseline who developed dementia during three years of follow-up.
"We now have a set of 10 proteins that can predict whether someone with early symptoms of memory loss, or mild cognitive impairment, will develop Alzheimer's disease within a year, with a high level of accuracy," study author Abdul Hye of King's College London was quoted as saying in a news release.
However, HypeWatch blogger John Gever pointed out that that the 87% accuracy cited in the news release and widely reported in the press is tempered by the study's positive predictive value.
"Only about 10% of patients of patients with MCI convert to clinical dementia per year," Gever wrote. "With nearly 30% of positive results false (remember, the specificity was 71%) as well as 15% of negative results false, most of the positive results in such a group will be false."
The protein panel will identify 26 false positive results for every nine correctly positive results, he explained. Gever added that the false-negative results "will expose patients to unnecessary clinic visits and treatments, and generate anxiety for them and their families."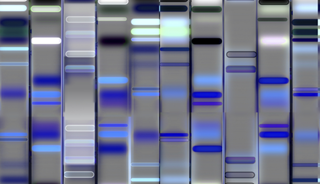 Protein Panel Predicts Dementia...or Doesn't It?
Another study of a potential blood test to predict dementia onset, another round of exaggeration. Writing in Alzheimer's and Dementia, researchers at the British firm Proteome Sciences and several other commercial and academic labs said they had found a set of proteins that distinguished patients with Alzheimer's disease from those with mild or no cognitive impairment.
Sign Up for Free e-newsletters