March 06, 2015
Non-Drug Approaches Better For Behavioral Issues in Dementia
the Psychiatry Advisor take:
Patients with Alzheimer's disease or dementia that have symptoms including irritability, depression, anxiety, sleep problems, apathy and delusions should not be given medication to curb those symptoms, but instead use caregivers to make behavioral interventions, according to a new study.
Helen C. Kales, MD, a psychiatrist with the University of Michigan Health System, and colleagues examined 20 years worth of research to conclude that non-drug approaches that allow caregivers — whether spouses, family members or nursing home staff — to address behavioral issues in dementia patients is better than prescribing antipsychotics and antidepressants, they reported in the British Medical Journal.
"The evidence for non-pharmaceutical approaches to the behavior problems often seen in dementia is better than the evidence for antipsychotics, and far better than for other classes of medication," Kales said in a statement. "The issue and the challenge is that our health care system has not incentivized training in alternatives to drug use, and there is little to no reimbursement for caregiver-based methods."
De-cluttering the environment, using music or simple activities that help to engage a person with dementia, or using a calm voice instead of being confrontational, can help greatly to reduce behavioral symptoms, Kales noted.
The researchers do concede, however, that medications should still be used in acute situations where the safety of the patient or caregiver is at risk. Such situations could include a dementia patient with severe depression or a patient with psychosis or aggression so severe they may harm themselves or others.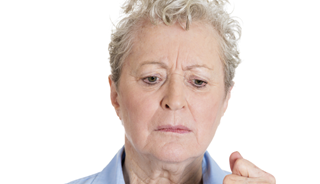 Non-Drug Approaches Better For Behavioral Issues in Dementia
Doctors write millions of prescriptions a year for drugs to calm the behavior of people with Alzheimer's disease and other types of dementia. But non-drug approaches actually work better, and carry far fewer risks, experts conclude in a new report.
In fact, non-drug approaches should be the first choice for treating dementia patients' common symptoms such as irritability, agitation, depression, anxiety, sleep problems, aggression, apathy and delusions, say the researchers in a paper just published by the British Medical Journal.
The best evidence among non-drug approaches is for those that focus on training caregivers — whether they are spouses, adult children or staff in nursing homes and assisted living facilities — to make behavioral and environmental interventions.