May 07, 2015
New Epilepsy Drug Eyed as Alzheimer's Treatment
the Psychiatry Advisor take:
An epilepsy drug that is still under development is already being eyed as a potential treatment for Alzheimer's disease.
The anticonvulsant, brivaracetam, is 10 times more potent than levetiracetam, which it is related to and is already on the market. In March, researchers at Johns Hopkins University found that levetiracetam helped alleviate symptoms of amnestic mild cognitive impairment.
In the newest study, Haakon Nygaard, PhD, of the University of British Columbia Faculty of Medicine in Canada, and colleagues found that brivaracetam reversed memory loss in a rodent model of Alzheimer's. But due to its potency, brivaracetam could be used at lower dosages than levetiracetam, the researchers reported in the journal Alzheimer's Research & Therapy.
The findings help bolster the idea that hyperexcitability in the brain plays a role in Alzheimer's. Also, it's not exactly clear how brivaracetam works to reverse memory loss. And Nygaard said in a statement that larger scale trials of the drug in Alzheimer's would have to be done in humans, which could be five to ten years down the line.
In January, UCB, brivaracetam's developer, said both the U.S. FDA and the European Medicines Agency had accepted its application for the drug as an adjunctive seizure treatment.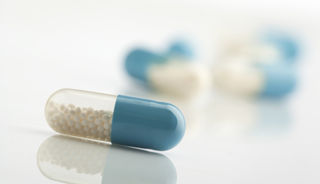 New Epilepsy Drug Eyed as Alzheimer's Treatment
University of British Columbia researchers say a new epilepsy drug holds promise as a treatment for Alzheimer's disease.
The findings, published in Alzheimer's Research & Therapy, reinforce the theory that brain hyperexcitability plays an important role in Alzheimer's disease, and that anticonvulsant drugs — drugs that prevent or reduce the severity of seizures—represent a promising treatment that deserve further human studies.
In previous studies, several groups have tested the effects of the widely used anticonvulsant drug levetiracetam in both rodent models as well as two clinical trials in patients with early signs of Alzheimer's disease. The findings suggest it may slow some of the symptoms of the disease, including memory loss.
Sign Up for Free e-newsletters