October 07, 2014
MRI Can Detect Cognitive Decline Before Symptoms Appear
the Psychiatry Advisor take:
A type of magnetic resonance imaging (MRI) has shown promise to detect cognitive decline in the brain prior to the appearance of symptoms.
Sven Haller, MD, of the University of Geneva, Switzerland, and colleagues, recruited 148 healthy, elderly participants and 65 people with mild cognitive impairment. All participants underwent a brain scan and neuropsychological assessment.
Arterial spin labeling (ASL), the MRI technique, was performed on the brains of participants. It measures brain perfusion, or penetration of blood into the tissue.
A year and a half later, the participants were again examined. Of the healthy individuals, 75 remained healthy while the remaining 73 experienced cognitive decline. Baseline comparisons showed subjects who had poorer perfusion rates were more likely to fall into the cognitive decline group.
The pattern of reduced perfusion in the brains of healthy individuals who went on to develop cognitive deficits was similar to that of patients with mild cognitive impairment, the researchers reported in the journal Radiology.
The results suggest that individuals with decreased perfusion detected with ASL MRI may temporarily maintain their cognitive status through the mobilization of their cognitive reserve, but will eventually develop subtle cognitive deficits.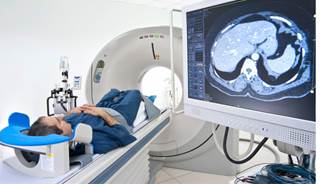 MRI Can Detect Cognitive Decline Before Symptoms Appear
The slide from sound cognitive function to impaired cognitive function is a slow and gradual one. Illnesses like Alzheimer's disease and dementia are so hard to prevent because scientists don't have the tools to notice slight changes early on, but new research suggests MRI scans may offer a helping hand.
Alzheimer's disease, the most common form of dementia, develops over time. It begins as mild cognitive impairment, which steadily worsens into general dementia, and eventually ends as full-blown illness. As imaging technologies advance, the blurry lines between these stages begin to come into focus, offering scientists a greater chance at catching, slowing, and perhaps even stopping illnesses altogether.

Sign Up for Free e-newsletters