August 19, 2014
Mild Cognitive Impairment Boosts Dementia Risk
the Psychiatry Advisor take:
Older adults who suffer from mild cognitive impairment (MCI) are four times as likely to develop dementia or Alzheimer's disease compared to the general population.
Renee F.A.G. de Brujin of the Department of Epidemiology at Erasmus Medical Center, Rotterdam, The Netherlands, and colleagues conducted a long-term study that began in 1990 and involved examining participants every four years until September 2011.
Of 4,198 people found eligible for the study, almost 10% were diagnosed with MCI. Of these, 163 had amnestic MCI and 254 had non-amnestic MCI. The risk of dementia was especially high for people with amnestic MCI. Similar results were observed regarding the risk for Alzheimer's disease, the researchers reported in the Journal of Alzheimer's Disease.
Participants with MCI also had larger white matter lesion volumes compared to the control group. They were also three times more likely than controls to have lacunes, cerebrospinal fluid-filled cavities in the basal ganglia or white matter.
The researchers also found that certain risk factors including older age, low cholesterol, stroke, and having a certain genetic variations increase the chances of developing MCI. And MCI itself was associated with a higher risk of death.
"Our results suggest that accumulating vascular damage plays a role in both amnestic and non-amnestic MCI," said M. Arfan Ikram, MD, PhD, a neuroepidemiologist at Erasmus Medical Center and a co-author of the study. "We propose that timely targeting of modifiable vascular risk factors might contribute to the prevention of MCI and dementia."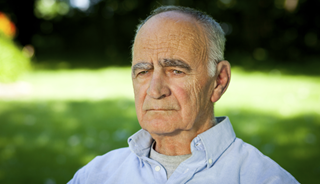 Mild Cognitive Impairment Greatly Boosts Alzheimer's, Dementia Risk
In a long-term, large-scale population-based study of individuals aged 55 years or older in the general population researchers found that those diagnosed with mild cognitive impairment had a four-fold increased risk of developing
dementia or Alzheimer's disease
compared to cognitively healthy individuals.
Sign Up for Free e-newsletters