December 24, 2014
Lost Memories Could Be Found By Restoring Synapses
the Psychiatry Advisor take:
Researchers are the University of California, Los Angeles (UCLA) say that the widely held idea that memories are stored in synapses — connections between brain cells — is incorrect as the memories are actually kept in neurons. Because synapses are destroyed by Alzheimer's disease, they believe that restoring those broken synapses may make it possible to restore lost memories.
David L. Glanzman, PhD, of UCLA's David Geffen School of Medicine, and colleagues made the discovery while studying the marine snail Aplysia and its learning and memory functions. The snails were given electric shocks. In a later part of the experiment, the team found that memories they though had been erased had returned, suggesting connections between synapses had been restored.
"The nervous system appears to be able to regenerate lost synaptic connections," Glanzman said, according to The Telegraph. "If you can restore the synaptic connections, the memory will come back. It won't be easy, but I believe it's possible."
He added that the research indicates that while Alzheimer's destroys synapses, memories might not necessarily disappear.
"As long as the neurons are still alive, the memory will still be there, which means you may be able to recover some of the lost memories in the early stages of Alzheimer's," Glanzman said.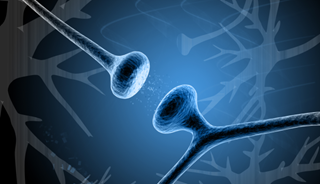 Lost Memories Could Be Found By Restoring Synapses
Birthdays, passwords, colleagues' names. At some point everybody struggles to remember something important. For Alzheimer's sufferers the feeling is a relentless onslaught as cherished memories slip out of reach.
But cutting edge new research could mean mean new hope in the battle against memory loss in sufferers of early onset Alzheimer's.
The revolutionary study by academics at the University of California has suggested for the first time that memories are not stored in synapses as previously thought. It is synapses, the connections between brain cells, that are destroyed by Alzheimer's.
The breakthrough, reported in the highly regarded online journal eLife, could mean that it becomes possible to restore lost memories.
Sign Up for Free e-newsletters