December 22, 2014
Lifestyle Changes Could Drastically Reduce Dementia Cases
the Psychiatry Advisor take:
Lifestyle changes could potentially prevent dementia in over 80,000 people annually in the United Kingdom alone, according to new research that will be presented at the World Innovation Summit for Health in Doha, Qatar, in February.
In a new report, researchers suggest that eating a healthy diet, maintaining healthy weight, exercising, and stimulating the brain can all reduce the risk of developing dementia. High blood pressure, type 2 diabetes, depression, obesity, and inactivity were all linked to increased risk of developing dementia.
The researchers encourage people to take preventative action against dementia earlier in life, noting that evidence has shown that the brain starts to deteriorate around age 40.
High blood pressure is the biggest contributor to dementia cases, linked to an estimated 40,000 cases each year in the United Kingdom. Type 2 diabetes is the second biggest risk factor, linked to over 25,000 cases, followed by depression (13,000 cases) and obesity/inactivity (4,000 cases).
The report cites a study of 1,200 people in Finland aged between 60 and 80, half of whom made changes to their diet, managed their heart health, and increased brain training and social activity. The participants who made these changes had better overall health and performed significantly better on tests of memory, planning, judgment, problem-solving, and speed of cognitive processing.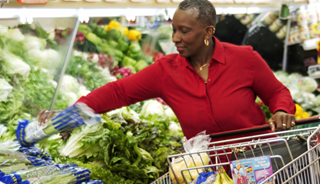 Lifestyle Changes Could Drastically Reduce Dementia Cases
More than 80,000 people a year could be saved from dementia by lifestyle changes to protect the brain, according to a major global report.
The research says individuals should be encouraged to take action earlier in life to try to fend off conditions such as Alzheimer's disease, amid increasing evidence that deterioration of the brain starts in the 40s.
The findings will be presented at the World Innovation Summit for Health in Doha in February.
Its chairman, surgeon and former UK Labour health minister Lord Darzi, urged the public to act now to change their diet and exercise habits and to stimulate their mental capacity through puzzles in order to prevent a "tide of suffering" which could otherwise overwhelm the nation.