January 14, 2015
Human Trial Underway For Potential Game Changing Alzheimer's Drug
the Psychiatry Advisor take:
Researchers at more than 50 sites across the country are taking part in a Phase II clinical trial of a new drug for Alzheimer's disease that could become the first medication to actually slow the spread of the disease.
The experimental drug, T-817MA, is being developed by Japanese pharmaceutical company Toyama. The drug maker and the National Institutes of Health are funding T-817MA's research.
As part of the NOBLE study, the trial will involve at least 450 patients nationwide over the next three years. Participants will receive treatment over 14 months.
"This drug really helps in the survival of the brain cells and prevents them from getting damaged due to Alzheimer's disease," Sanjay Asthana, MD, director of the Wisconsin Alzheimer's Disease Research Center, a trial site in Madison, told WKOW.com. "We have a team of more than 20 investigators who are working on this study."
Robert Stern, PhD, a trial investigator based at Boston University, says that while currently available Alzheimer's treatments only provide symptom relief for a relatively short time, T-817MA may impact the underlying disease. He told the Boston Herald that the drug may not only protect brain cells from damage from Alzheimer's, it may create more connections between the cells, making them better able to fight off the disease.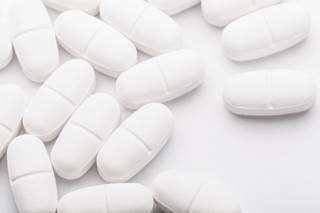 Human Trial Underway For Potential Game Changing Alzheimer's Drug
Hub researchers are testing a pill that could protect the brain against the ravages of Alzheimer's disease — a treatment that could be the first to slow the progression of one of the nation's most common killers, they say.
Alzheimer's disease wreaks havoc on nerve cells in the brain until they cease to function, eventually causing death, said Dr. Robert Stern, Boston University's principal investigator for the trial.
Boston University is one of 50 sites across the country conducting the Phase 2 clinical trial, which will study the effect of the experimental drug T-817MA on 450 Alzheimer's patients over about 14 months.
Sign Up for Free e-newsletters
Check out what's trending