October 21, 2014
Herpes Virus May Increase Alzheimer's Risk
the Psychiatry Advisor take:
Becoming infected with the herpes simplex virus may increase the risk for developing Alzheimer's disease, according to results from two studies.
Hugo Lövheim, MD, PhD, of Umeå University in Sweden, and colleagues conducted two epidemiological studies. One involved more than 3,400 participants who were followed for 11.3 years on average. The other involved samples from 360 people with Alzheimer's, and the same number without the disease. Those samples were taken, on average, 9.6 years prior to diagnosis.
The risk of developing Alzheimer's disease was nearly doubled in those who had the herpes virus, the researchers reported in the journal Alzheimer's & Dementia.
A majority of people carry herpes simplex virus type, and the virus is present in those people throughout their life, though in most cases, is not activated. However, one theory is that in people with weakened immune systems, the virus can eventually spread to the brain, leading to Alzheimer's.
"Something which makes this hypothesis very interesting is that now herpes infection can in principle be treated with antiviral agents," Lövheim said in a statement. "Therefore within a few years we hope to be able to start studies in which we will also try treating patients to prevent the development of Alzheimer's disease."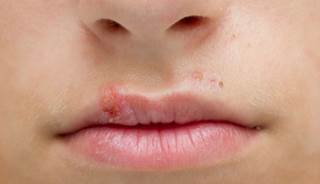 Herpes Virus May Increase Alzheimer's Risk
Herpes simplex virus infection increases the risk of Alzheimer's disease. Researchers at Umeå University, Sweden, claim this in two studies in the journal Alzheimer's & Dementia.
Alzheimer's disease is the most common among the dementia diseases. In recent years research has increasingly indicated that there is a possible connection between infection with a common herpes virus, herpes simplex virus type 1, and Alzheimer's disease.
The hypothesis which links the herpes virus and Alzheimer's disease is based on the idea that a weakened immune system among the elderly creates opportunities for the virus to spread further to the brain. This can in turn start the process which results in Alzheimer's disease.
Sign Up for Free e-newsletters
Check out what's trending