September 18, 2014
Healthy Lifestyle Changes Can Reduce Dementia Risk
the Psychiatry Advisor take:
Taking steps to promote healthy habits — such as quitting smoking and controlling high blood pressure — can help reduce the risk of dementia. And the benefits of engaging in such behaviors lowers the risk, even if done later on in life.
Obesity, hypertension and lack of exercise can increase the risk of developing dementia, according to the just released World Alzheimer's Report 2014, which was commissioned by Alzheimer's Disease International. Diabetes itself boosts the risk of dementia by 50%.
Researchers, led by Martin Smith, PhD, of King's College London, United Kingdom, found that former smokers' risk of dementia was about the same as people who never picked up the habit.
"While age and genetics are part of the disease's risk factors, not smoking, eating more healthily, getting some exercise, and having a good education, coupled with challenging your brain to ensure it is kept active, can all play a part in minimizing your chances of developing dementia," Graham Stokes, global director of dementia care at Bupa, an international provider of specialized dementia care, said in a statement.
Researchers also called on governments to promote dementia prevention in national health strategies.
The study also revealed that people who have more education are at a lower risk for dementia.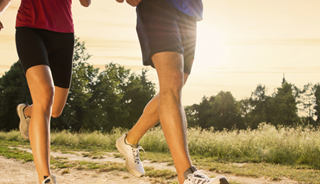 Healthy Lifestyle Changes Can Reduce Dementia Risk
A new study has revealed that old age
dementia
can be avoided by losing weight, quitting smoking and reducing heart disease and diabetes risk. The World Alzheimer's Report 2014 commissioned by Alzheimer's disease International said that dementia's links to physical health could be effective at fending off dementia even in later life, the Independent reported.
Sign Up for Free e-newsletters