May 06, 2015
Green Tea Compound May Stem Alzheimer's Progress
the Psychiatry Advisor take:
A compound found in green tea, combined with some exercise, may be able to slow or even stop the progression of Alzheimer's disease, based on a study in rats.
Todd Schachtman, PhD, of the University of Missouri, and colleagues examined the impact of epigallocatechin-3-gallate (EGCG), a green tea extract, on memory function and beta-amyloid levels.
Mice were first placed in the center of a maze with the aim of them finding the right hole or "goal box." In a second test, the mice were given materials to create nests. A day later, their nests were scored based on their shape and amount of material used. Mice with poorly formed nests were determined to have Alzheimer's symptoms.
In the next part of the study, EGCG was added to the mice's drinking water and they were then given access to exercise wheels. The mice were then re-administered the maze and nesting tests. Alzheimer's-affected mice given EGCG and allowed to exercise saw improvement in cognitive function, the researchers reported in the Journal of Alzheimer's Disease. In addition, a decline in beta-amyloid levels was seen.
Inflammation has been linked to Alzheimer's disease and recent studies have also suggested that adding antioxidants to the diet can also reduce the risk of developing the disease, according to the researchers.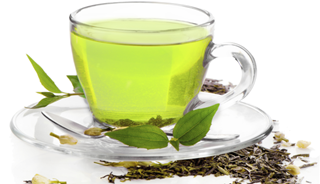 Green Tea Compound May Stem Alzheimer's Progress
According to the National Institutes of Health, Alzheimer's disease may affect as many as 5.5 million Americans. Scientists currently are seeking treatments and therapies found in common foods that will help stave off the disease or prevent it completely.
Now, University of Missouri researchers have determined that a compound found in green tea, and voluntary exercise, slows the progression of the disease in mice and may reverse its effects. Further study of the commonly found extract could lead to advancements in the treatment and prevention of Alzheimer's disease in humans.
Sign Up for Free e-newsletters
Check out what's trending