October 22, 2014
Government Alzheimer's Research Plan Must Be Strengthened
the Psychiatry Advisor take:
Scientists believe research milestones must be strengthened in order to meet the government's plan to prevent and treat Alzheimer's disease by 2025, according to a report published in Medical News Today.
A group of almost 40 Alzheimer's researchers and scientists published a series of proposals to enlarge and strengthen the U.S. Government's National Plan to Address Alzheimer's Disease in Alzheimer's & Dementia: The Journal of the Alzheimer's Association.
The research effort for Alzheimer's diseases needs to include several things if it wants to achieve its goals by the current target of 2025, according to the authors.
First, they suggest additional clinical trials that include more treatments and diverse populations. Second, the scientists call for more basic research to discover and confirm biomarkers and additional therapeutic targets. Last, they recommend a better research system and infrastructure that includes more interdisciplinary collaboration.
The article suggests revisions to the majority of the milestones already in the Plan, and they have also proposed 25 new milestones. Goals should focus on drug development, risk reduction, and new conceptual models of Alzheimer's, the authors emphasized.
The Plan currently has six milestones that focus on new treatments, but the authors note that only 13% of new drugs progress from the preclinical stage to Phase III trials. Thus, they recommend the identification, characterization, and validation of a total of 23 drugs and/or targets.
For risk reduction, the authors suggest reframing Plan milestones to more broadly emphasize risk issues and prevention across all ages instead of only in older patients.
Additionally, the authors note that current approaches have not yet yielded effective therapies, so the Plan should aim to reevaluate existing paradigms and consider new conceptual models of Alzheimer's. They recommend several new milestones to help with these goals, including new research areas and a think tank.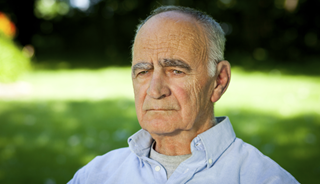 Mild Cognitive Impairment Greatly Boosts Alzheimer's, Dementia Risk
The U.S. Government has initiated a major effort to prevent and effectively treat
Alzheimer's disease
by 2025. However, a workgroup of nearly 40 Alzheimer's researchers and scientists says the research milestones in the U.S. Government's National Plan to Address Alzheimer's Disease must be broadened in scope, increased in scale, and adequately funded in order to successfully achieve this goal.
Sign Up for Free e-newsletters