August 18, 2014
Genetic Changes Impacting Brain Play Role in Alzheimer's
the Psychiatry Advisor take:
New evidence has been uncovered that changes in the expression of genes play in role in Alzheimer's disease. And since these epigenetic changes are potentially reversible, they could provide targets for new drug treatment.
Jonathan Mill, PhD, of the University of Exeter and King's College London, UK, and colleagues found that chemical changes to DNA within the ANK1 gene was correlated to brain neuropathy. People with Alzheimer's disease tended to have more changes to the ANK1 gene, according to study results published in Nature Neuroscience.
That finding was particularly strong in the entorhinal cortex, but was also detected in other cortical regions. This is significant as these are brain regions associated with Alzheimer's. Post-mortem exams have shown that the entorhinal cortex is particularly susceptible to damage in those with Alzheimer's, whereas others, such as the cerebellum, were virtually undamaged.
"This is the strongest evidence yet to suggest that epigenetic changes in the brain occur in Alzheimer's disease, and offers potential hope for understanding the mechanisms involved in the onset of dementia," Mill said. "We don't yet know why these changes occur — it's possible that they are involved in disease onset, but they may also reflect changes induced by the disease itself.
This is not the first time that epigenetic changes have been found to have a relationship with mental illness. A University of Delaware professor recently reported that traumatic experiences can impact genetic expression.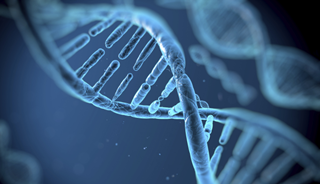 Genetic Changes Impacting Brain Play Role in Alzheimer's Disease
A team led by researchers at the University of Exeter Medical School and King's College London has uncovered some of the strongest evidence yet that epigenetic changes in the brain play a role in
Alzheimer's disease
.
Sign Up for Free e-newsletters