October 10, 2014
Gauging Levels of Impulsivity May Predict Early Dementia
the Psychiatry Advisor take:
A method that has been used to evaluate the decision-making processes of people with gambling problems and other impulse control disorders can be utilized in diagnosing the initial stages of dementia.
Cutter Lindbergh, at doctoral candidate in psychology at the University of Georgia, and colleagues evaluated 25 adults with mild cognitive impairment and 35 adults who were healthy. Participants were then asked questions about money to measure their levels of impulsivity and tendency to engage in risky behavior.
One of the questions, for example, asked whether someone would rather have $60 or a 50% chance of receiving $100.
Based on the data collected, participants in the early stages of dementia tended to show greater displays of impulsivity compared to the healthy controls, the researchers reported in the Archives of Clinical Neuropsychology.
"This approach provides us a window into decision-making processes not found in many of the typical tests that neuropsychologists tend to use," Stephen Miller, a study co-author and professor at the University of Georgia said in a statement. "People have to make decisions about various risks and benefits as part of everyday life, and this study shows us that many have difficulties making good decisions even in the early phases of cognitive impairment."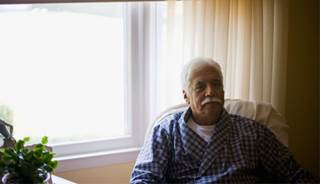 Gauging Levels of Impulsivity May Predict Early Dementia
Researchers at the University of Georgia have developed a unique method of diagnosing the earliest stages of dementia by applying tasks commonly used to gauge levels of impulsive or risky behaviors related to financial decisions.
This approach, which has been used in the past to evaluate the decision-making processes of problem gamblers and other impulse control disorders like substance abuse, may help diagnose many forms of dementia before more obvious symptoms emerge.
Sign Up for Free e-newsletters