March 03, 2015
GAO Finds Overuse of Antipsychotics By Seniors for Dementia
the Psychiatry Advisor take:
A new Government Accountability Office (GAO) report has found that older Americans are overprescribed antipsychotic medications, especially when it comes to people who are living with dementia. The GAO further faults the Department of Health and Human Services (HHS) as it "has taken little action" to reduce the use of antipsychotic in seniors living outside nursing homes.
The agency reported that 61% of nursing home residents diagnosed with dementia who were also said to be risk to themselves or others were prescribed an antipsychotic in 2012.
About one-third of senior Medicare Part D enrollees with dementia who spent at least 100 days in a nursing home were prescribed an antipsychotic that same year. For those with the condition who weren't in a nursing home, the figure was 14%.
Part of the problem, according to the GAO, is that while people with dementia often have comorbid behavioral or mood changes, antipsychotics are not approved for such symptoms.
Antipsychotic prescriptions in this population also come at a significant cost. The GAO noted that Medicare Part D plans paid nearly $363 million in 2012 for the medications for enrollees with dementia, who account for a large percentage of nursing home residents. In 2012, about about 1.1 million of 2.8 million nursing home residents — nearly 40% — had dementia.
The GAO recommended that HHS expand its outreach and educational efforts in to reduce antipsychotic drug use among seniors with dementia. The agency stated that HHS agreed with it recommendation.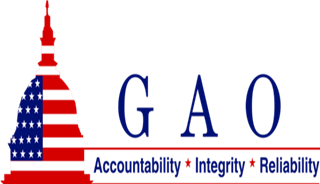 GAO Finds Overuse of Antipsychotics By Seniors for Dementia
Federal investigators say they have found evidence of widespread overuse of psychiatric drugs by older Americans with Alzheimer's disease, and are recommending that Medicare officials take immediate action to reduce unnecessary prescriptions.
The findings, released by the Government Accountability Office, an arm of Congress, come as the Obama administration has already been working with nursing homes to reduce the inappropriate use of antipsychotic medications like Abilify, Risperdal, Zyprexa and clozapine. But in the study, investigators said officials also needed to focus on overuse of such drugs by people with dementia who live at home or in assisted living facilities.
Sign Up for Free e-newsletters