October 19, 2015
Fungus Eyed As Potential Alzheimer's Cause
the Psychiatry Advisor take:
Scientists in Spain made an interesting discovery examining the brains of those with Alzheimer's disease: They had minute amounts of fungus. This could lend credibility to the idea that the disease may be caused by an infection.
Luis Carrasco, PhD, of the Autonomous University of Madrid, Spain, and colleagues collected tissue from the central nervous system of 11 deceased Alzheimer's patients. They found traces of fungal material in brain regions including the external frontal cortex, cerebellar hemisphere and entorhinal cortex/hippocampus. Tissue samples from a control group of healthy patients showed no fungal evidence.
Also, fungal infections were found in blood vessels, which could explain the vascular pathology often seen in Alzheimer's patients, the researchers reported in the journal Scientific Reports.
Although toxic amyloid-beta protein has been thought to be the culprit behind Alzheimer's, the researchers say a fungal cause may also make sense as the neurocognitive disorder is characterized by slow progression and inflammation, the latter an immune response to infectious agents. Though they also concede that the fungus may be caused by Alzheimer's itself.
"The possibility that [Alzheimer's] is a fungal disease, or that fungal infection is a risk factor for the disease, opens new perspectives for effective therapy for these patients," the researchers wrote.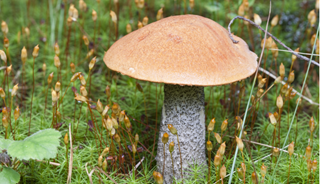 Tissue samples from the central nervous system of deceased Alzheimer's patients showed traces of fungus.
Traces of fungus have been discovered in the brains of Alzheimer's sufferers, researchers said, relaunching the question: might the disease be caused by an infectious microbe?
There is no conclusive evidence, but if the answer turns out to be "yes", it means Alzheimer's disease may be targeted with antifungal treatment, a Spanish team reported in the journal Scientific Reports. The five-member team had found cells and other material from "several fungal species" in the brain tissue and blood vessels of all 11 deceased Alzheimer's patients analysed, but not in ten Alzheimer's-free controls.
The findings are published just a month after scientists warned in the sister journal Nature of a risk of accidental surgical transmission of Alzheimer's "seeds" from one person to another.
Sign Up for Free e-newsletters