March 16, 2015
Epilepsy Drug Eyed as Alzheimer's Treatment
the Psychiatry Advisor take:
Levetiracetam, a drug commonly used in the treatment of epilepsy, may also treat amnestic mild cognitive impairment (aMCI), a condition where a person has abnormal memory impairment for their age, and a precursor to Alzheimer's disease and dementia.
Michela Gallagher, PhD, of the Department of Psychological and Brain Sciences at Johns Hopkins University in Baltimore, and colleagues, examined 84 patients. Sixty-seven had symptoms of aMCI, while the rest were healthy. The average age was 70.
Participants were given different doses of the drug, as well as placebo in the double-blind, randomized trial. Low doses of levetiracetam were associated with improved memory and less hippocampal overactivity, based on functional magnetic resonance imaging, the researchers reported in the journal NeuroImage: Clinical.
Such overactivity is predictive of additional cognitive decline and progression to dementia.
"What we want to discover now, is whether treatment over a longer time will prevent further cognitive decline and delay or stop progression to Alzheimer's dementia," Gallagher said in a statement.
The results validate an earlier study published three years ago by the same Johns Hopkins team as well as in other animal studies.
The next step will be testing the drug in a larger, longer term trial, she added.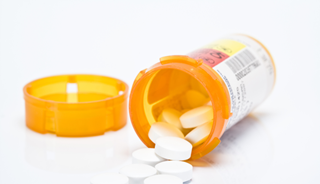 Epilepsy Drug Eyed as Alzheimer's Treatment
A novel therapeutic approach for an existing drug reverses a condition in elderly patients who are at high risk for dementia due to Alzheimer's disease, researchers at Johns Hopkins University found.
The drug, commonly used to treat epilepsy, calms hyperactivity in the brain of patients with amnestic mild cognitive impairment (aMCI), a clinically recognized condition in which memory impairment is greater than expected for a person's age and which greatly increases risk for Alzheimer's dementia, according to the study published this week in NeuroImage: Clinical.
The findings validate the Johns Hopkins team's initial conclusions, published three years ago in the journal Neuron. They also closely match the results in animal studies performed by the team and scientists elsewhere. Next, neuroscientist Michela Gallagher, the lead investigator, hopes the therapy will be tested in a large-scale, longer-term clinical trial.
Sign Up for Free e-newsletters