November 05, 2014
Diabetes Drugs Investigated as Alzheimer's Treatment
the Psychiatry Advisor take:
Drugs used to treat diabetes may also work in the fight against Alzheimer's disease, according to a study in mice.
Christian Holscher, PhD, of the University of Lancaster, United Kingdom, and Paula L. McClean, PhD, of the University of Ulster, Northern Ireland, examined the impact of two diabetes drugs, lixisenatide and liraglutide, in treating mice that produced a large amount of amyloid, a protein plaque known to build up in the brains of Alzheimer's patients.
Mice were given one of the two drugs, or no treatment at all. After 10 weeks, mice that were given the diabetes drugs performed better on a memory test involving object recognition, the pair reported in the journal Neuropharmacology. In addition, the drugs reduced amyloid levels in the brain, and eased brain inflammation.
They also looked at nerve cells and found that those in the treated mice had more communication points and stronger connections to other nerve cells compared to mice who received no treatment.
While both drugs helped to improve neurocognition in mice, the treatment effect was seen with a lower dose of lixisenatide compared to liraglutide.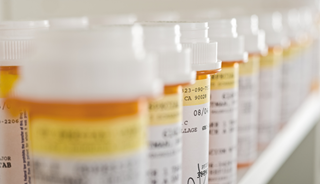 Diabetes Drugs Investigated as Alzheimer's Treatment
A study in mice has suggested that diabetes drugs may be useful in the treatment of Alzheimer's disease. The study was published in the journal Neuropharmacology.
A collaboration between researchers at University of Ulster and Lancaster University has investigated whether drugs used in the treatment of type 2 diabetes may protect nerve cells from damage associated with Alzheimer's in mice bred to develop signs of the disease. One group of mice was treated with a diabetes drug called Lixisenatide, while a second was treated with another diabetes drug called Liraglutide.
Sign Up for Free e-newsletters