June 11, 2014
Depression Later in Life Could Boost Alzheimer's Risk
the Psychiatry Advisor take:
Late-life depression could become a major risk factor for developing Alzheimer's faster than others, according to research unveiled at the Society of Nuclear Medicine and Molecular Imaging's 2014 Annual Meeting.
Depression has been proven to have its own neurodegenerative effects on the brain, but researchers have found a connection between beta-amyloid in depressed elderly patients with cognitive deficits and advancement to Alzheimer's disease. Results showed that mild cognitive impaired patients with depressive symptoms had higher amyloid deposition than non-depressed controls.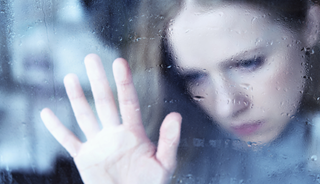 Depression Later in Life Could Boost Alzheimer's Risk
Many people develop depression in the latest stages of life, but until now doctors had no idea that it could point to a build up of a naturally occurring protein in the brain called beta-amyloid, a hallmark of Alzheimer's disease. They were able to prove this using molecular imaging data from a global dementia imaging database.
Sign Up for Free e-newsletters
Check out what's trending