August 23, 2014
Cholesterol-Lowering Drugs May Also Cut Dementia Risk
the Psychiatry Advisor take:
A class of medications used to lower cholesterol may also help reduce dementia risk, according to researchers.
Ping-Yen Chen, MD, of the Department of Psychiatry at Far Eastern Memorial Hospital in New Taipei City, Taiwan, and colleagues examined data from more than 9,200 patients aged 50 years and older from the country's National Health Insurance program, who had at least three outpatient or one inpatient record for dementia.
A comparison group was culled at a 1:2 ratio from age- and sex-matched participants without dementia. Average daily dosages of statins, fibrates, and other lipid-lowering agents were measured.
Dementia risk decreased 9% per year of treatment with statins (adjusted odds ratio=0.91; 95% CI: 0.85-0.97), the researchers reported in the Journal of Geriatric Psychiatry and Neurology.
Use of high-dose statins for more than a year was associated with a lower risk of dementia compared with those on an average dose. However, use of fibrates or other lipid-lowering agents had no significant association with dementia risk.
In 2012, the FDA changed the drug label for statins to include a warning that memory loss and confusion have been reported with their use, though largely based on anecdotal evidence. Also, a study published in November 2013 in the Annals of Internal Medicine found no relationship between statins and dementia or memory loss.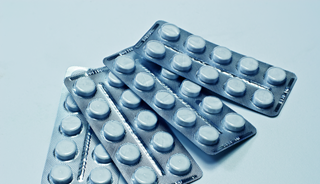 Cholesterol-Lowering Drugs May Also Cut Dementia Risk
The effect of statin use on
dementia
risk remains unclear. This study aims to examine the association between long-term statin use and dementia risk.
Sign Up for Free e-newsletters
Check out what's trending