June 09, 2014
Brain 'GPS' Offers Alzheimer's Insights
the Psychiatry Advisor take:
A new study may help researchers explain why some patients with dementia have trouble with directions and get lost.
Dr. John Williams and colleagues found that at the beginning of a journey, one region of the brain calculates the straight-line to the destination ('the distance as a crow flies'), but during travel a different area of the brain computes the precise distance along the path to get there.
"These findings provide insight into the underlying biology of mental health conditions which affect our memory. The hippocampus and entorhinal cortex are among the first regions to be damaged in the dementia associated with Alzheimer's disease," Williams said. "Combining these findings with clinical work could enable medical benefits in the future."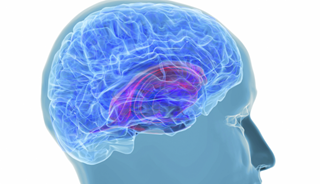 How we use the GPS inside our brain to navigate offers insight into memory loss in Alzheimer's
The way we navigate from A to B is controlled by two brain regions which track the distance to our destination, according to new research funded by the Wellcome Trust and published in Current Biology.
The team found that activity in the entorhinal cortex, a region essential for navigation and memory, was sensitive to the straight-line distance to the destination when first working out how to get there.
Sign Up for Free e-newsletters