February 16, 2015
Alzheimer's Studies Lack Willing Participants
the Psychiatry Advisor take:
The number of Americans living with Alzheimer's disease is expected to reach 15 million by 2020 and a recent report from the Alzheimer's Association warned that unless more investment is made in finding new treatments for the disease, the annual cost of treating Alzheimer's could reach $1 trillion by 2050.
While new discoveries are being made every year, many doctors and scientists believe the pace of research is too slow to find treatments that not only stop Alzheimer's from spreading, but may also reverse the damage already done.
But one of the reasons for the slow progress may come as a surprise: A lack of Alzheimer's patients willing to participate in medical studies.
"It is in general a tremendous problem nationwide to recruit an adequate number of people to participate in Alzheimer's studies," Robert Stern, PhD, clinical director at the Boston University Alzheimer's Disease Center," told UPI.
Another issue is that many patients with an Alzheimer's diagnosis who could take part in clinical trials don't because of fear, shame and denial. Some are reluctant to stop taking other medications to fight the disease as a condition of participating in trials.
While new drugs in development mostly target the beta-amyloid plaque thought to cause the disease, another problem, according to Stern, is that these medications will require early detection of the plaque. And today, most Alzheimer's cases aren't diagnosed until mild cognitive impairment has already set in.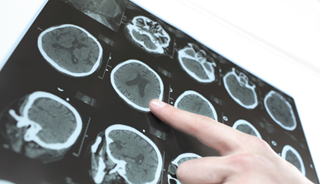 Lack of Study Participants Hampers Alzheimer's Research
Researchers suggest that by 2020, the number of Americans living with Alzheimer's disease will have tripled, from about 5 to 15 million people. In the meantime, research into the best ways to prevent and treat the disease will continue.
But while promising new discoveries are made each year (and will likely continue to be made in the coming decades), doctors and scientists worry the pace of Alzheimer's research is too slow. They also worry the race for a cure may be a distraction from the pressing need to develop more effective treatments — treatments that don't just stop Alzheimer's in its tracks, but also work to reverse the damage done.
Part of the reason for both these problems, doctors say, is the dearth of Alzheimer's patients willing and ready to participate in various types of medical studies.
Sign Up for Free e-newsletters
Check out what's trending