November 03, 2014
Alzheimer's Researchers Seek Out Younger Trial Participants
the Psychiatry Advisor take:
A new trend is emerging in trials for treatments for Alzheimer's disease: Enrolling more younger, healthier patients who may not even have the disorder, but may be at risk for developing it.
Why the change? Researchers believe that many studies involving the neurological disorder begin when the disease has already progressed too far for any treatment to make a difference, according to Harvey D. Schwartz, MD, an neurologist with Infinity Clinical Research in Hollywood, Florida.
He is also the principal investigator for a new trial, known as the NOBLE study, which is examining whether a new compound, called T-817 MA, can prevent memory loss.
"I think the research is moving in the direction of catching the disease early," Schwartz told the Sun-Sentinel, explaining why younger patients are desirable for prevention studies.
While some people may shy away from participating in such trials — they may find out they are at risk for Alzheimer's — others are eager to participate as a way to help themselves and loved ones have more time to make arrangements for appropriate care.
"I am very involved in my mother's care and don't want my children to have to do things the way I did," said a 58-year-old woman whose mother has dementia in explaining to the newspaper why she became a study participant.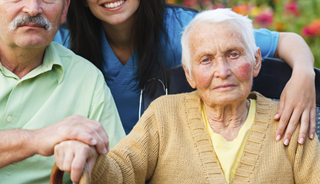 Alzheimer's Researchers Seek Out Younger Trial Participants
The latest Alzheimer's clinical trial in South Florida illustrates a trend: More and more, researchers are seeking younger, healthier patients — people in the disease's early stages or who don't even have the neurological disorder but may be at risk for it.
That's because Alzheimer's disease researchers now believe studies have started too late in the process, when brain changes are so advanced that there is little any treatment could do, said Dr. Harvey D. Schwartz, a neurologist at Infinity Clinical Research in Hollywood.
Sign Up for Free e-newsletters