March 17, 2015
Alzheimer's Drug Research Boosted By $100M Venture Fund
the Psychiatry Advisor take:
Efforts to find better treatments or a cure for Alzheimer's disease and dementia have gotten a major boost after several major drugmakers, the British government and a United Kingdom-based Alzheimer's research charity agreed to pool together more than $100 million for such efforts.
The Dementia Discovery Fund will act like a venture capital fund. The aim is to find promising lab discoveries for the neurocognitive disorders and then finance efforts to test those discoveries in patients.
Five drugmakers have contributed to the initial funding: Johnson & Johnson, Eli Lilly, Pfizer, Biogen Idec and GlaxoSmithKline. Alzheimer's Research UK is the British charity providing funding as well.
"The venture capital fund will choose projects based on the most promising science, the fastest time to patients and the fastest time to results," Johnson & Johnson Chief Scientific Officer and Global Head of Pharmaceuticals, Paul Stoffels, MD, told The Associated Press.
Stoffels added that monies will be given to mostly small biotech firms and other entities that lack the funding to conduct patient trials. He projected that at least 10 grants will be awarded at the outset, starting this summer.
The Alzheimer's Association, a U.S.-based organization not involved in the project, previously said that at least $2 billion in research funding annually is needed to find an effect Alzheimer's treatment by 2025.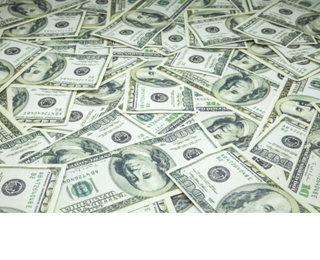 Alzheimer's Drug Research Boosted By $100M Venture Fund
Major drugmakers, the British government and a top Alzheimer's research charity are pooling more than $100 million to create a global fund to accelerate efforts to find a treatment or even a cure for the mind-robbing disease within a decade.
The new Dementia Discovery Fund will function like a venture capital fund. It will identify promising laboratory discoveries in Alzheimer's disease and other forms of dementia, then distribute money to cover costs for the steps needed to prepare for and then begin the first tests in patients — what's called translational research.
Sign Up for Free e-newsletters
Check out what's trending