February 27, 2015
Alzheimer's Disease May Have Roots in Vascular System
the Psychiatry Advisor take:
A new theory is challenging the long-held belief that the origin of Alzheimer's disease and dementia is in the brain and is caused by the build-up of beta-amyloid plaque. The new hypothesis holds that age-related dementia starts earlier on in life and results from the body's heart and vascular system.
Jonathan Stone, PhD, of the University of Sydney, Australia, and colleagues conducted a review examining whether the vascular system provides a better explanation for age-related dementia.
"Aged-related dementia is the result of undetected bleeding into the brain caused by the lifelong destructive effects of the heart's pulse on tiny blood vessels in the brain," Stone said in a statement.
The researchers write that over one's life, the aorta, the main artery in the body found in the heart, hardens. This then causes higher peaks and troughs, leading to high blood pressure as one becomes older. As a result, the brain's blood vessels become damaged, they reported in the Journal of Alzheimer's Disease.
Blood vessels were thought to play in role in dementia more than a decade ago when research found that people on blood pressure medications had a lower risk of dementia.
The beta-amyloid theory has been questioned as some people develop the plaques in their brain, yet do not have Alzheimer's. Therefore, it's unclear whether the plaque causes the disease or is a by-product of the disease itself.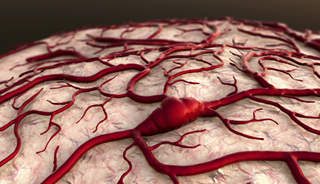 Alzheimer's Disease May Have Roots in Vascular System
The prevailing medical wisdom that Alzheimer's disease has its origins in the brain has a radical and disputed rival with shocking implications for medicine's relentless efforts to forestall disease, aging and death, according to a new review of the evidence.
The established medical view is that Alzheimer's is primarily a degenerative disease of the brain caused by the effects of accumulating protein deposits — known as "beta-amyloid" senile plaques and "neurofibrillary tangles" — that interfere with neural pathways and signaling.
But the alternative explanation argues that aged-related dementia has an earlier origin in the heart and vascular system, not the brain.
Sign Up for Free e-newsletters