October 16, 2014
Aluminum Buildup in the Brain May Cause Alzheimer's
the Psychiatry Advisor take:
A British researcher says that humans' exposure to aluminum, which is found in processed foods, cosmetics, and even some medicines (such as aspirin and antacids), may contribute to a higher incidence of Alzheimer's disease.
Christopher Exley, PhD, of Keele University, Staffordshire, United Kingdom, writes that based on existing studies, the metal slowly builds up in the brain, where it can eventually cause early onset of Alzheimer's.
Much of Exley's research has focused on aluminum, the most abundant metal in the earth crust. That also explains why it is often found in foods, since plants absorb it from soil. And while the body excretes much of the aluminum it ingests, Exley argues that the overwhelming presence of the compound in products we use means some of it remains in the body.
"At some point in time, the accumulation of aluminum in the brain will achieve a toxic threshold and a specific neurone or area of the brain will stop coping with the presence of aluminum and will start reacting to its presence," Exley wrote in a piece for Frontiers in Neurology.
He says that overexposure to aluminum can cause certain diseases to become more aggressive or develop earlier. "Such occurrences have already been shown in Alzheimer's disease related to environmental and occupational exposure to aluminum."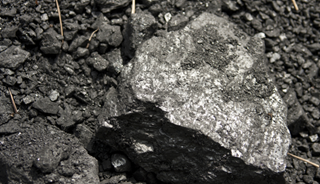 Aluminum Buildup in the Brain May Cause Alzheimer's
A world authority on the link between human exposure to aluminum in everyday life and its likely contribution to Alzheimer's disease, Professor Christopher Exley of Keele University, UK, says in a new report that it may be inevitable that aluminum plays some role in the disease.
He says the human brain is both a target and a sink for aluminium on entry into the body. "The presence of aluminum in the human brain should be a red flag alerting us all to the potential dangers of the aluminum age. We are all accumulating a known neurotoxin in our brain from our conception to our death. Why do we treat this inevitability with almost total complacency?"
Sign Up for Free e-newsletters
Check out what's trending