August 26, 2014
Vyvanse Improved Parenting Skills in Adults With ADHD
the Psychiatry Advisor take:
Attention deficit hyperactivity disorder is thought of as a condition that affects adolescents predominately, though many adults also suffer from the illness. A new study indicates that adults who take medication to treat their ADHD also see a benefit in parenting skills.
James Waxmonsky, MD, an associate professor of psychiatry at Penn State College of Medicine in Hershey, Pennsylvania, and colleagues examined 20 parents — all diagnosed with ADHD — of children aged 5 to 12 years.
In the study's first phase, participants were randomly assigned to receive either lisdexamfetamine (Vyvanse) or placebo while interacting with children on tasks such as helping them with homework or telling children to play quietly. In the second phase, parents had a 50% chance of being switched to placebo and a 50% chance of remaining on medication.
Children were less likely to misbehave during homework when their parent was on lisdexamfetamine compared to placebo. During the second phase, parents on lisdexamfetamine made fewer commands, were more responsive to their child, and praised their child more than parents switched to placebo, the researchers found.
The findings indicate that ADHD medication may improve adults' capacity to adjust their parenting behaviors to the task at hand. "Changes in children's behaviors were seen first, with parenting behaviors improving over time in those continuously treated with lisdexamfetamine," Waxmonsky said in a statement.
Shire Inc., which manufactures Vyvanse, funded the study.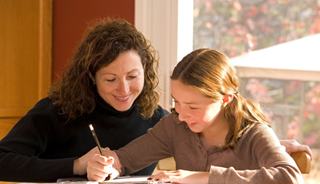 Adults With ADHD See Improvement in Parenting With Medication
It's no secret that attention-deficit/hyperactivity disorder (ADHD) can make everyday tasks challenging. For many parents, though, the way their ADHD affects their parenting can be an uncomfortable topic. After all, every parent wants to provide his or her child with a great start, but ADHD can undermine this ability. With 8 million adults – 4% of the adult population – experiencing ADHD in a given year, the role ADHD plays in parenting is increasingly important.
For those suffering from the disorder, the symptoms of ADHD are well-known: difficulty concentrating, irritability, restlessness, trouble controlling anger, impulsive behavior, and challenges with long-term planning and maintaining a schedule. These symptoms don't make exceptions for children, which means that they can affect virtually every area of parenting
Sign Up for Free e-newsletters