April 03, 2015
The Growing Use of ADHD Meds as Lifestyle Drugs
the Psychiatry Advisor take:
The growing number of healthy individuals using ADHD drugs to enhance cognitive performance warrants a deeper look at the long-term effects, according to an article published in The Lancet Psychiatry.
Healthy people have been taking cognitive-enhancing drugs, including methylphenidate (Ritalin) and modafinil (Provigil), to boost their day-to-day cognitive performance, but very little research has been done on how these drugs affect them in the long term.
These and similar drugs were developed to help treat cognitive symptoms in ADHD. The growing "lifestyle use" raises many questions about safety and ethics.
"Present cognitive-enhancing drugs have wide ranging effects and side effects and are not predictable. We also know next to nothing about their long-terms effects in healthy people", wrote Sharon Morein-Zamir, PhD, of the University of Cambridge in the United Kingdom.
According to the small amount of existing research, between 5% and 35% of healthy college students use ADHD drugs to enhance their cognitive performance. However, the researchers don't believe this accurately reflects professional or older populations who also use the drugs.
The researchers want policymakers to begin researching the potential benefits and hazards of using these drugs in healthy individuals. They believe there is a merit to a safe, effective cognitive-enhancing drug, but they call first for regulatory guidelines and clearer information on their efficacy in healthy individuals.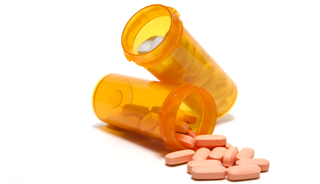 The Growing Use of ADHD Meds as Lifestyle Drugs
The government, pharmaceutical industry, and national medical organizations need to work together to look at the harms and benefits of long-term use of cognitive-enhancing drugs by healthy individuals, say neuroscientists Professor Barbara Sahakian and Dr Sharon Morein-Zamir from the University of Cambridge in the UK, writing in a Personal View in The Lancet Psychiatry.
There is growing "lifestyle use" of cognitive-enhancing drugs — such as methylphenidate (marketed as Ritalin) and modafinil (marketed as Provigil) — by healthy individuals to improve concentration, memory, and other aspects of cognitive performance. But very little is known about the long-term effects of this non-medical use, say the authors.
Sign Up for Free e-newsletters
Check out what's trending