March 25, 2015
Telemedicine Can Effectively Treat ADHD in Kids
the Psychiatry Advisor take:
Telemedicine can effectively treat children with attention-deficit/hyperacitvity disorder (ADHD) who live in areas with few psychiatric resources, according to a study published in the Journal of the American Academy of Child and Adolescent Psychiatry.
Telemedicine has been on the rise for the past 15 years, but few studies have investigated its efficacy for younger patients. The researchers sought to test a new model to help provide psychiatric treatment to children in remote areas.
The study, called the Children's ADHD Telemental Health Treatment Study (CATTS), included 223 children referred by 88 primary care physicians in seven remote locations. Each child was randomly assigned to either an experimental telemedicine service model or a control service model. Participants were assessed for ADHD and oppositional defiant disorder (ODD) five times over a 25-week period.
In the experimental model, children received six sessions of combined pharmacotherapy through videoconferences with child psychiatrists over a 22-week period. Additionally, caregivers received in-person behavior training from community therapists who were supervised remotely.
In the control model, children were treated by their primary care providers with an additional telepsychiatry consultation.
The results indicated that children in both groups showed improvement from baseline. However, the children in the experimental group showed significantly more improvement in both ADHD and ODD symptoms than the children in the control group.
The researchers hope that their model of care will help improve outcomes for children with mental health disorders who do not currently have access to in-person psychiatric care.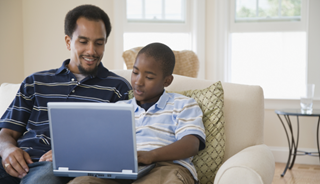 Telemedicine Can Effectively Treat ADHD in Kids
Children with attention-deficit/hyperactivity disorder (ADHD) who live in underserviced areas can be effectively treated using telehealth technology, new research suggests.
Telehealth technology is a way of delivering healthcare that connects doctors in major centers with patients in remote locations to enable them to interact in real time as though they were in the same room.
By eliminating the need to travel to obtain healthcare, telehealth services can improve access to care for patients who live in rural or underserved areas. This is particularly important now, when the shortage of healthcare services and, in particular, mental health services is a growing concern, lead author Kathleen Myers, MD, MPH, associate professor of psychiatry and behavioral sciences, University of Washington School of Medicine, and director of Telemental Health Services at Seattle Children's Hospital, told Medscape Medical News.
Sign Up for Free e-newsletters