June 08, 2015
Smart Technology Devices Can Aid Kids With ADHD and Autism
the Psychiatry Advisor take:
A Norwegian research organization believes that applying existing technologies, such as digital calendars, smart watches and phones, and apps to children with attention-deficit/hyperactivity disorder (ADHD) and autism can help them with tasks in their daily lives.
Over the past year, researchers at SINTEF have experimented with these technologies with four children in the hopes it would help them keep appointments and better remember things they need to bring with them. The watches and smartphones use a mix of pictures, sounds and texts to remind and alert the children about tasks.
In one example, the researchers said that a 14-year-old girl had trouble getting going in morning, and organizing her daily activities. An iPhone app she began to use that simulates sunlight and also plays relaxing music to wake her up led her to a better morning routine. She also used a shared calendar app with her mother on a smart watch and the iPhone that listed daily activities. When she checked off that she completed a task, her mother was notified on her phone.
"We believe that our knowledge about how technology can be applied may enable children to function better in their day-to-day lives, both at school and in other social situations," Oystein Dale, who worked on the study, said in a statement. "This will contribute towards enhancing their quality of life, and that of their families."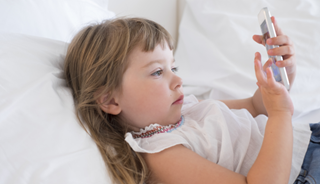 Smartphone apps can help kids with ADHD and autism become more organized.
Smartphones, digital calendars, and apps aren't just helpful for the ordinary person trying to maintain a work and personal life schedule. Researchers believe that in addition to helping old and working-age people, smartphone apps can aid children and young people with attention-deficit hyperactivity disorder (ADHD).
For the past year, researchers from SINTEF in Norway tried out these different technologies among four kids with ADHD. They hoped it could help the children keep appointments, complete tasks, and remember little things in their daily lives whereas they'd normally struggle to do so. A combination of images, sounds, or words would appear on the screens of smart watches, smartphones, or tablets.
Sign Up for Free e-newsletters