September 22, 2014
Slower Brain Network Development May Explain ADHD
the Psychiatry Advisor take:
Networks in the brain responsible for a variety of tasks may mature more slowly in adolescents diagnosed with attention deficit/hyperactivity disorder (ADHD), a discovery that one day may allow doctors to use brain scans to diagnose the disease.
Chandra Sripada, MD, PhD, of the University of Michigan in Ann Arbor, and colleagues examined brain scans of more than 750 children and teens — some with ADHD and others who were healthy. They found lags in development of connection within a network (default mode network) responsible for internal functions — such as daydreaming — as well as between two networks responsible for completing external tasks (frontoparietal and ventral attention networks).
"It is particularly noteworthy that the networks we found to have lagging maturation in ADHD are linked to the very behaviors that are the symptoms of ADHD," Sripada said in a statement.
The findings, which were published in the Proceedings of the National Academy of Sciences, are also relevant to research about the longitudinal course of ADHD from childhood to adulthood. For example, it might explain why some adolescents "grow out" of the disorder, while for others, it remains throughout adulthood.
"This study provides a coarse-grained understanding, and now we want to examine this phenomenon in a more fine-grained way that might lead us to a true biological marker, or neuromarker, for ADHD," Sripada added.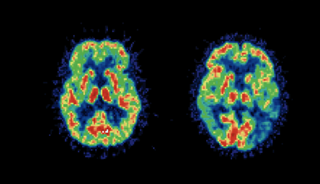 Slower Brain Network Development May Explain ADHD
Kids and teens with attention deficit/hyperactivity disorder (ADHD) lag behind others of the same age in how quickly their brains form connections within, and between, key brain networks, according to a new study based on the examination of more than 750 adolescents.
The result: Less-mature connections between a brain network that controls internally-directed thought (such as daydreaming) and networks that allow a person to focus on externally-directed tasks. That lag in connection development may help explain why people with ADHD get easily distracted or struggle to stay focused.
Sign Up for Free e-newsletters
Check out what's trending