July 28, 2014
Researchers Counter Meta-Analysis on Behavioral Intervention in ADHD
the Psychiatry Advisor take:
For treatment of attention-deficit hyperactivity disorder, behavioral intervention is a usual treatment course. However, that idea was challenged by a recent meta-analysis, which found no impact on main ADHD symptoms among treatment participants that were likely blind to the type of treatment they received.
David Daley, PhD, Centre for ADHD and Neurodevelopmental Disorders Across the Lifespan at University of Nottingham, UK, and his team analyzed data from 32 published, randomized controlled trials measuring a wide array of patient and parent outcomes for children and adolescents with ADHD.
Results, published in the Journal of the American Academy of Adolescent & Child Psychiatry, indicate that for assessments made by individuals closest to the treatment setting (usually unblinded), there were significant improvements in parenting quality (standardized mean difference for positive parenting 0.68; SMD for negative parenting 0.57), parenting self-concept (SMD 0.37), and child ADHD (SMD 0.35), conduct problems (SMD 0.26), social skills (SMD 0.47), and academic performance (SMD 0.28).
"In contrast to the lack of blinded evidence of ADHD symptom decrease, behavioral interventions have positive effects on a range of other outcomes when used with patients with ADHD," the researchers concluded. "There is blinded evidence that they improve parenting and decrease childhood conduct problems. These effects also may feed through into a more positive parenting self-concept but not improved parent mental well-being."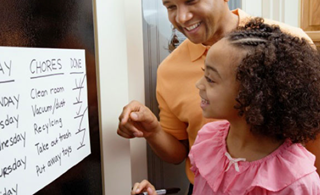 Researchers Counter Meta-Analysis on Behavioral Intervention in ADHD
Behavioral interventions are recommended as
attention-deficit/hyperactivity disorder
(ADHD) treatments. However, a recent meta-analysis found no effects on core ADHD symptoms when raters were probably blind to treatment allocation. The present analysis is extended to a broader range of child and parent outcomes.
Sign Up for Free e-newsletters
Check out what's trending