October 24, 2014
Omega 3, Cognitive Training Benefit Children with ADHD
the Psychiatry Advisor take:
Children with attention deficit disorder can benefit from supplements of omega 3 and 6 fatty acids, and cognitive training can approve behavior, according to a report published in Science Daily.
The dissertation, from Mats Johnson, doctoral student at the Sahlgrenska Academy at University of Gothenburg, found that omega 3/6 helped improve symptoms in the ADD subtype of ADHD.
The double-blind study included 75 children and adolescents with ADHD. They were given either the omega 3 and 6 fatty acids or a placebo over a 3 month period, and then they were all given omega 3/6 over the next 3 months.
The overall group did not see any significant improvement, but researchers noted that 35% of the participants who had ADD saw major improvement.
In addition to omega 3/6, the researchers also tested a form of cognitive training called Collaborative Problem Solving (CPS) that can help with ADHD and oppositional defiant disorder (ODD). In this method, the children and family receive assistance in training cognitive ability and solving problematic situations.
This section of the study included 17 children whose families received up to 10 weeks of CPS sessions. Half of the families reported a large or very large improvement in their child's behavior after treatment. Patients who did not see improvement after CPS treatment were given the option to supplement the treatment with stimulants medication. In the 6-month follow-up, 81% of all families saw a significant improvement.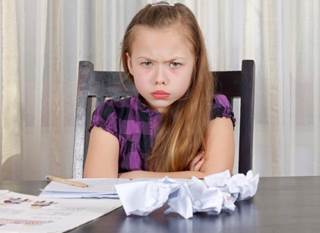 Omega 3 and cognitive training can benefit children with ADHD
Supplements of the fatty acids omega 3 and 6 can help children and adolescents who have a certain kind of ADHD. These are the findings of a dissertation at the Sahlgrenska Academy, University of Gothenburg, which also indicates that a special cognitive training program can improve problem behavior in children with ADHD.
"For the group as a whole, we did not see any major improvement, but in 35 percent of the children and adolescents who have the inattentive subtype of ADHD called ADD, the symptoms improved so much that we can talk about a clinically relevant improvement," says Mats Johnson, doctoral student at the Sahlgrenska Academy at the University of Gothenburg.
Sign Up for Free e-newsletters