December 24, 2014
New App Helps Clinicians With ADHD Drug Dosing, Titration
the Psychiatry Advisor take:
A new app makes it easier for clinicians to figure out the appropriate dose of a particular medication for attention deficitit/hyperactivity disorder for a patient, titration and weaning, and how to switch a patient between different medications while keeping the dosage equivalent.
The app, ADHD Medcalc, was developed by ADHD Peak Performance, LLC, and is currently only available for Android devices. A review of the app on iMedicalApps used a clinical scenario of a 13-year-old girl in a clinic taking 10mg of methylphenidate (Ritalin) three times a day, but wanting to switch to methylphenidate (Daytrana) since it is only dosed twice daily.
After inputting the current drug and dosage, reviewer Saif Usman, MD, then selected a drug to convert to. The app then determines what the equivalent dose is with the new medication.
"The whole process took about 30 seconds and was very easy to use," Usman wrote. "The list of medications is scrollable and choosing a selected medication displays information on dosing, titrating, and even whether the tablet can be crushed or not which is very useful to know."
He adds that references are listed on the app and appear to be evidenced-based. It also lists the names of several physicians that examined the app.
A free version of the app only allows you to convert from Ritalin to other drugs. Choosing a different drug to convert requires the upgraded version of the app for a small fee.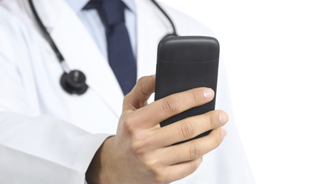 New App Helps Clinicians With ADHD Drug Dosing, Titration
With so many different medications, schedules and dosages, ADHD can be challenging to treat. The makers of the ADHD Medcalc app aimed to make it easier to calculate how to quickly titrate and wean meds and how to switch between meds while keeping the dosage equivalent.
The first time you open the app there is a disclaimer to agree to before getting to the home screen, but it's a one time thing. The home screen is basic and very easy to use. At the top you tap on current medication and select the medication the patient is on and its dose.
Sign Up for Free e-newsletters