June 05, 2014
More Research Needed on Exercise as an ADHD Treatment
the Psychiatry Advisor take:
Results from a meta-analysis indicate that exercise improves children's cognitive function, a discovery that could have an impact on attention-deficit/hyperactivity disorder treatment.
The analysis of eight studies exam­in­ed the effects of exer­cise on children's cog­ni­tive per­for­mance and con­cluded that exer­cise is asso­ci­ated with improved cog­ni­tion, aca­d­e­mic achieve­ment, behav­ior, and psy­choso­cial func­tion­ing.
Although there have been lit­er­ally hun­dreds of stud­ies of med­ica­tion treat­ment for ADHD, almost no research on exer­cise as an ADHD treat­ment has been con­ducted.
The clin­i­cal util­ity of the current study is lim­ited by the brief exer­cise dura­tion, i.e., exam­in­ing impact after a sin­gle exer­cise ses­sion, and the absence of any sus­tained follow-up, the researchers noted.
"More rigorous trials with adequate sample sizes assessing the impact of APA on children's cognitive abilities, psychosocial functioning, behavior, and academic achievement are needed, with standardized interventions, valid and reliable tools of measurement, and long-term follow-up for sustained cognitive and psychosocial outcomes," they wrote.
Sev­eral years ago, how­ever, results from a longer trial of phys­i­cal activ­ity in chil­dren with ADHD were pub­lished, and the these results speak more directly to the promise of exer­cise as a treat­ment for ADHD.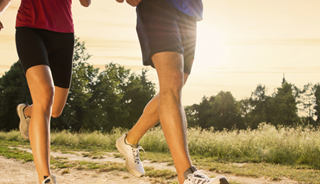 Physical Exercise Can Help ADHD, But Not Enough
Results from multiple studies indicate that exercise mitigates aging-related declines in cognitive functioning and that it may enhance cognitive functioning in older adults. Exercise has also been shown to be an effective treatment for mild to moderate depression.
A study published in Preventing Chronic Diseases examined the effects of exercise on cognition, academic achievement, behavior, and psychosocial functioning outcomes in kids with ADHD.
Sign Up for Free e-newsletters
Check out what's trending