June 22, 2015
In Shift, More Adults Than Children Now Taking ADHD Drugs
the Psychiatry Advisor take:
Although attention-deficit/hyperactivity disorder (ADHD) is thought of a condition that predominately impacts children, new data gathered by pharmaceutical company Shire, which has a large portfolio of ADHD drugs, indicates that for the first time, more prescriptions for ADHD medications are being given to U.S. adults than children, according to a report from Bloomberg.
In 2007, there were 37 million prescriptions for ADHD drugs written in the U.S. Children accounted for 61% of the market share, while adults counted for 39%. However, by 2014, 63 million scripts were given out for ADHD medications. But this time, adults commanded a higher market share — 53% — compared to a pediatric market share of 47%.
The data Shire used in compiling the statistics came from IMS Health, which is the largest supplier of physician prescribing data.
One of the reasons for the uptick in adult ADHD scripts being written is that it is now being recognized more as a condition that continues on into adulthood, according to Bloomberg. Also, due to some studies showing that ADHD can be inherited, more adults are asking to be tested for the condition and are subsequently diagnosed.
And the adult market is showing signs of expanding even more. Shire, according to Bloomberg, is pushing its sales representatives to present to physicians clinical trial data on Vyvanse's efficacy in treating adult ADHD.
"We've shifted more effort into the adult ADHD market, which is now more than half of the overall market and has the highest growth," Shire CEO Flemming Ornskov told analysts on a conference call recently. "It's growing fast, almost twice as fast as the overall market."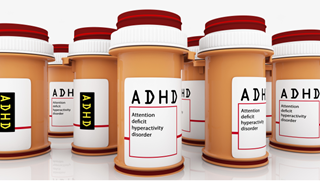 Last year, U.S. adults accounted for 53% of the 63 million ADHD drug prescriptions written.
ADHD, or attention-deficit/hyperactivity disorder, isn't just for kids anymore.
Adults in the U.S. have overtaken children in taking medication for the condition and accounted for 53% of the industrywide 63 million prescriptions for ADHD drugs last year, according to data compiled by Shire Plc, which makes the top-selling Vyvanse treatment. That compared with 39% in 2007, the Dublin-based drugmaker said.
The market shift, which refutes the common perception that ADHD is a pediatric condition, has occurred partly because the disorder persists into adulthood, according to studies. More parents of children with ADHD — which leads to restlessness, lack of focus and impulsive behavior — also getting diagnosed amid a growing awareness that it can be inherited.
Sign Up for Free e-newsletters