June 05, 2014
Miswired Neurons Implicated in ADHD
the Psychiatry Advisor take:
Neuroscientists say certain neurons in the brain can be rewired, which can lead to disorders including attention deficit and hyperactivity disorder. Researchers at Mayo Clinic in Florida and at Aarhus University in Denmark have found that dopaminergic neurons, which regulate pleasure, motivation, reward, and cognition, are involved in the development of ADHD.
They uncovered a receptor system that is critical, during embryonic development, for correct wiring of the dopaminergic brain area. But they also discovered that after brain maturation, a cut in the same receptor, SorCS2, produces a two-chain receptor that induces cell death following damage to the peripheral nervous system.
They found that some cells in mice deficient in SorCS2 are unresponsive to proBDNF and have dysfunctional contacts between dopaminergic neurons.
"This miswiring of dopaminergic neurons in mice results in hyperactivity and attention deficits," said study researcher Anders Nykjaer, MD, PhD. "A number of studies have reported that ADHD patients commonly exhibit miswiring in this brain area, accompanied by altered dopaminergic function. We may now have an explanation as to why ADHD risk genes have been linked to regulation of neuronal growth."
The research could lead to the development on new drug treatments designed to prevent this cut of SorCS2.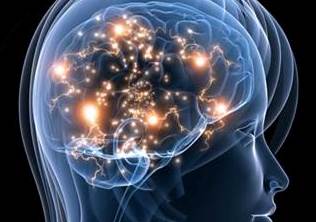 'Brain Wiring' Influences Risky Decisions in Meth Users
Neuroscientists at Mayo Clinic in Florida and at Aarhus University in Denmark have shed light on why neurons in the brain's reward system can be miswired, potentially contributing to disorders such as attention deficit hyperactivity disorder (ADHD). The study was published in
Neuron
.
Sign Up for Free e-newsletters