March 05, 2015
Mistreated Women with ADHD At Greater Risk for Psychological Problems
the Psychiatry Advisor take:
Women with attention-deficit/hyperactivity disorder (ADHD) who underwent trauma during their youth have an increased risk of self-injury, eating disorders, and suicide compared with women with ADHD who were not mistreated, according to a study published in Development and Psychopathology.
The study, published in the journal Development and Psychopathology, is the latest evidence that environmental factors can negatively affect the psychological and social well-being of people with ADHD.
The researchers looked at data from the Berkeley Girls with ADHD Longitudinal Study (BGALS), a study that has tracked over 140 girls with ADHD and a group of 88 control girls without ADHD since 1997. Approximately 25% of the girls with ADHD reported childhood trauma compared with 11% of controls.
Participants who reported physical abuse, sexual abuse, or neglect during childhood or adolescence had an increased risk of depression, anxiety, and self-destructive behavior compared with both controls and women with ADHD who had not been mistreated.
It's possible that the aftermath of trauma can manifest in the form of symptoms like hyperactivity and inattention, which may then be diagnosed as ADHD.
In the study, those researchers consistently noted that girls with ADHD are more likely to internalize their struggles than boys with ADHD, and this may make them more susceptible to psychological disorders later in life.
The study results suggest that children with ADHD may be more susceptible to maltreatment from the stress the disorder can put on families.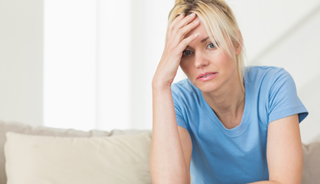 Mistreated Women with ADHD At Greater Risk for Psychological Problems
Young women with ADHD who have been exposed to abuse, neglect or other traumas in childhood and adolescence are at greater risk for self-injury, eating disorders and suicide than those with ADHD who were not mistreated in early youth, according to new research from the University of Calfornia, Berkeley.
The findings, just reported in the journal Development and Psychopathology, add to a growing body of evidence that environmental factors, including maltreatment in childhood, can have a significant bearing on the negative psychosocial outcomes of attention-deficit hyperactivity disorder.
"While ADHD is clearly a heritable and biologically based disorder, and can be treated with medications, it is very important for clinicians and treatment providers to pay close attention to the trauma experiences of individuals, particularly women, with ADHD," said Maya Guendelman, a PhD student in psychology at the university, and lead author of the study.