August 15, 2014
Involuntary Eye Movement a Marker for ADHD
the Psychiatry Advisor take:
Although there are no physical markers currently available to diagnose attention deficit hyperactivity disorder (ADHD), that may change as researchers at Tel Aviv University in Israel have found that involuntary eye movements reflect the presence of ADHD.
Moshe Fried, PhD, and colleagues at the university's Sackler School of Medicine used an eye-tracking system to monitor involuntary eye movements among two adult groups who were taking the Test of Variables of Attention, a diagnostic ADHD test. Participants in the first group were diagnosed with ADHD and took the test first un-medicated, and then after taking methylphenidate. The second group did not have ADHD and acted as the control.
There was a direct correlation between ADHD and the inability to suppress eye movement in the anticipation of visual stimuli, the researchers reported in Vision Research. Also, methylphenidate normalized the suppression of involuntary eye movements to the average level of the control group.
"We had two objectives going into this research," said Fried. "The first was to provide a new diagnostic tool for ADHD, and the second was to test whether ADHD medication really works — and we found that it does. There was a significant difference between the two groups, and between the two sets of tests taken by ADHD participants un-medicated and later medicated."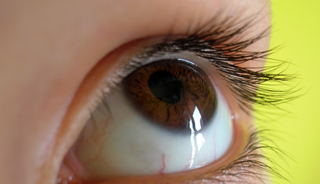 Involuntary Eye Movement a Marker for ADHD
A novel method to diagnose
attention deficit hyperactivity disorder
(ADHD) may be in plain sight. In a new study from Tel Aviv University published in Vision Research, involuntary eye movements accurately reflect the presence of ADHD, as well as the benefits of stimulants used to treat the disorder.
Sign Up for Free e-newsletters