August 20, 2014
Guanfacine Plus Stimulant Improves ADHD Symptoms
the Psychiatry Advisor take:
A medication that was first approved to treat high blood pressure has been shown to significantly improve symptoms of attention-deficit/hyperactivity disorder (ADHD) when used as an adjunct to psychostimulants.
To determine whether guanfacine extended-release (GXR) in combination with a psychostimulant medication resulted in better response and remission rates in children and adolescents with ADHD than psychostimulants alone, Andrew J. Cutler, MD, of the Florida Clinical Research Center in Bradenton, Florida and colleague, conducted a nine-week, double-blind, placebo-controlled trial.
They randomly assigned 461 participants aged 6 to 17 years with ADHD to receive GXR and a stimulant either on awakening or at bedtime, or a psychostimulant plus placebo. All participants had previously been treated with psychostimulants but had suboptimal responses to treatment.
The primary outcome was a reduction from baseline in ADHD Rating Scale IV (ADHD-RS-IV) total score. The researchers also assessed symptomatic and syndromal remission.
Participants assigned to combination treatment with GXR and a psychostimulant achieved a greater ADHD-RS-IV score reduction compared to those who received a psychostimulant alone, (GXR am + psychostimulant = 69.8%; GXR pm + psychostimulant = 70.3%; placebo + psychostimulant = 57.9%; P=0.032 and P=0.026, respectively), the researchers found.
Similar outcomes were noted on symptomatic remission (ADHD-RS-IV total score ≤18; 61.1%, 62.2%, versus 46.1%; P=0.010 and P=0.005, respectively),
The adverse event profile of combination treatment was consistent with known effects of either treatment alone, with the most common being headache (21.2%) and somnolence (13.6%).
The FDA approved use of guanfacine for ADHD in 2010, either with or without stimulants. In animal models, guanfacine was seen to affect a number of cognitive factors, including working memory improvement, distractibility reduction, response inhibition improvement, and enhanced attention and impulse control.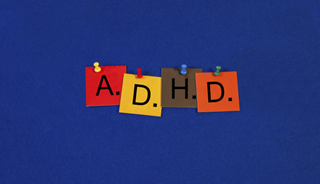 Guanfacine Improves Attention-Deficit Hyperactivity Disorder Symptoms When Added to a Stimulant Medication
In this post-hoc analysis, we assessed whether
guanfacine
extended-release adjunctive to a psychostimulant resulted in greater response and remission rates than placebo plus psychostimulant in children and adolescents with
attention- deficit/hyperactivity disorder
.
Sign Up for Free e-newsletters