June 18, 2015
Possibly Less Effective Generic ADHD Drugs Still on Market
the Psychiatry Advisor take:
In November, the FDA expressed concerns to two generic manufacturers regarding the therapeutic equivalence of their versions of the attention-deficit/hyperactivity disorder drug methylphenidate HCl extended-release (Concerta) and gave them six months to make improvements and demonstrate their equivalency or withdraw them from the market.
However, indications are that while the deadline is passed, those versions made by Mallinckrodt Pharmaceuticals and Kudco Ireland, a subsidiary of Belgian biopharmaceutical company UCB, are still being manufactured and supplied to pharmacies with no clear indications whether the required changes to the drugs have been made, according to a report in The New York Times.
Methylphenidate HCl ER is designed to release the drug slowly into the bloodstream over a 10–12 hour period. However, the Mallinckrodt and Kudco products were shown in FDA testing to release the drug at a slower rate, in about the 7–12 hour range. As a result, some patients may not achieve the desired therapeutic effect.
Major pharmacies, including CVS and Rite Aid, are continuing to supply the Mallinckrodt and Kudco products to customers, and the two generic versions have managed to keep a 30% hold on the market for methylphenidate HCl extended-release, according to the newspaper. A third generic version, produced by Actavis under an agreement with Janssen Pharmaceuticals, the manufacturer of branded Concerta, was found to have therapeutic equivalence and is not under FDA scrutiny.
Although it has not publicly shared the information, UCB said that last week, it sent new data to the FDA demonstrating the equivalency of its drug to Concerta. However, Mallinckrodt is taking a different approach as it is standing by the potency of its drug, according to the Times. That company has filed suit in court disputing the FDA's findings.
Both companies said they have no plans to withdraw their products from the market.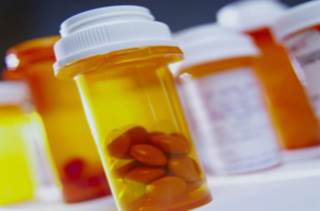 Generic versions of methylphenidate ER (Concerta) made by Mallinckrodt and Kudco Ireland may not be therapeutically equivalent to the brand version.
When Dr. Louis Kraus, a chief of child psychiatry at a hospital in Chicago, writes prescriptions for patients who have attention-deficit hyperactivity disorder, he often chooses Concerta, an extended-release form of the drug Ritalin that gives patients relief from their symptoms for as long as 12 hours.
He was unconcerned when, a few years ago, pharmacies began substituting lower-cost generic alternatives for brand-name Concerta — after all, generic drugs are widely seen as effective and account for the overwhelming majority of prescriptions filled nationwide.
His feelings changed last November, however, when the Food and Drug Administration announced that two of the three available Concerta generics, one made by Mallinckrodt Pharmaceuticals and the other by UCB, could no longer be considered the equivalent of the brand and, in most states, could not be automatically substituted by pharmacies for the brand name.
Sign Up for Free e-newsletters