January 28, 2016
FDA Approves Orally-Disintegrating Tablet for ADHD in Children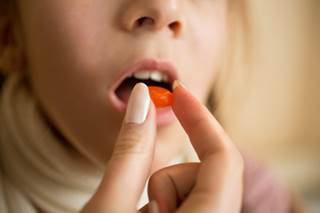 The bioequivalent of Adderall XR, the orally-disintegrating tablet Adzenys XR-ODT is an appealing option for treating ADHD in children.
The FDA has approved an extended-release, orally-disintegrating tablet, Adzenys XR-ODT, for the treatment of attention-deficit/hyperactivity disorder (ADHD) in children ages 6 and up, as well as in adults.
According to the drug company, Neos Therapeutics, this is "the first and only extended-release, orally-disintegrating tablet (ODT) for the treatment of ADHD."
Adzenys XR-ODT is the bioequivalent of the mixed amphetamine salts extended-release capsule Adderall XR (registered to Shire plc), one of the most commonly prescribed treatments for ADHD. Adzenys XR-ODT will be available in 6 dosage strengths equivalent to the Adderall XR dosage strengths, allowing physicians to individualize the dose for each patient.
Neos Therapeutics noted that most existing ADHD treatments are tablets or capsules that must be swallowed whole, or in some cases need to be sprinkled on certain foods or fluids and ingested immediately.
"The novel features of an extended-release, orally-disintegrating tablet, which is dosed once daily and disintegrates in the mouth, make Adzenys XR-ODT attractive for use in both children (6 years and older) and adults," said Alice Mao, MD, Medical Director, Memorial Park Psychiatry in Houston, Texas, in a statement.
Neos Therapeutics intends to begin educating healthcare providers about their new product immediately and noted that shipments will begin in the 2nd quarter of 2016.