October 03, 2014
Evidence Mounting For Exercise As an ADHD Treatment
the Psychiatry Advisor take:
Kids who participate in physical activity show enhancements in cognitive function and brain activity, lending strength to the argument that exercise could be one way of treating attention-deficit/hyperactivity disorder.
Charles H. Hillman, PhD, of the University of Illinois at Urbana-Champaign, and colleagues examined 221 children aged between seven and nine. They were randomly assigned to a nine-month, after school physical activity program or control, which was no activity.
Investigators measured changes in fitness, electrical brain activity and measures of executive control through tasks throughout the nine-month period.
Participants in the exercise group exhibited greater improvements from pretest to post-test in inhibition (3.2%, 95% CI: 0.0 to 6.5; d = 0.27) and cognitive flexibility (4.8%, 95% CI: 1.1 to 8.4; d = 0.35 for group difference in pre-to-post change score) compared with control, the researchers reported in the journal Pediatrics.
Also, the kids who engaged in physical activity increased attentional resources from pretest to post-test during tasks requiring increased inhibition (1.4 µV, 95% CI: 0.3 to 2.6; d = 0.34) and cognitive flexibility (1.5 µV, 95% CI: 0.6 to 2.5; d = 0.43).
A study published in January 2013 in the Journal of Attention Disorders found that regular physical activity lead to an improvement in cognitive, motor and social functions in a group of 17 children with ADHD.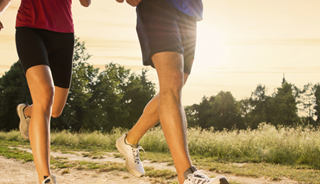 Evidence Mounting For Exercise As an ADHD Treatment
The journal Pediatrics published research that suggests — pretty strongly — that physical activity is important for kids who have ADHD because it increases executive control and inhibition, much in the way that ADHD medications do. Exercise: Possibly the best thing for all mental health?
More and more, research suggests that exercise is a crucial component of both physical and mental health and can benefit us in so many different ways that it seems like it's about time that we start making it a priority.