March 23, 2015
Engaging Parents in Child's ADHD Treatment Boosts Outcomes
the Psychiatry Advisor take:
Having care managers teach parents to more directly engage them in the treatment of their children for attention-deficit/hyperactivity disorder (ADHD) adds to a collaborative care model and improves outcomes for the children.
Michael Silverstein, MD, MPH, of the Boston University School of Medicine, Massachusetts, and colleagues examined a hypothesis that having care managers act as intermediaries between primary care clinicians and specialists would improve ADHD treatment.
In the study, care managers had three main tasks: collect symptom reports, obtain medical histories, and serve as a liaison between a primary care provider and a panel of a child psychiatrists and pediatric specialists.
Two care management systems were tested among 156 children between the ages of 6 and 12 who were under evaluation for ADHD. All the children received care management with decision support. However, one of the groups received enhanced care, in which the managers were trained to teach parents how to engage in their child's treatment.
Over a year, significant improvement in hyperactivity/impulsivity and social skills was seen in the enhanced care group, the researchers reported in the journal Pediatrics.
"Among children with ADHD-consistent presentations, addressing barriers to engagement with care and challenging child behaviors has potential to improve the effectiveness of collaborative care," the researchers concluded.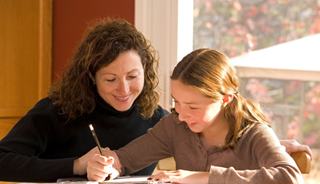 Engaging Parents in Child's ADHD Treatment Boosts Outcomes
Training parents to engage in treatment of their children with attention-deficit/hyperactivity disorder (ADHD) symptoms enhances the collaborative care model and improves outcomes in all three key measures tested — hyperactivity/impulsivity, social skills, and oppositionality — new research shows.
Michael Silverstein, MD, MPH, from the Department of Pediatrics at Boston University School of Medicine in Massachusetts, and colleagues tested a hypothesis that augmenting the collaborative model for treating ADHD symptoms, whereby primary care clinicians work with specialists via care manager intermediaries, would help break down barriers to improvement. Results were published online March 23 in Pediatrics.
Sign Up for Free e-newsletters