August 05, 2014
Demographic Traits Influence ADHD Treatment Likelihood
the Psychiatry Advisor take:
Seeking treatment for attention-deficit hyperactivity disorder (ADHD) is heavily influenced by gender, race, education, and age of onset.
Males with alcohol dependency, borderline personality disorder or dysthmic disorder are less likely to seek treatment for ADHD, according to a study published in in Psychiatric Services. Men diagnosed with early-onset ADHD are also less likely to seek treatment compared with women, researchers found.
Elias Dakwar, MD, of New York State Psychiatric Institute and the Department of Psychiatry, Columbia University College of Physicians and Surgeons, and colleagues examined data from more than 34,000 subjects culled from the National Epidemiologic Survey on Alcohol and Related Conditions between 2001 and 2005.
Although the cumulative lifetime probability for seeking ADHD treatment is estimated at 55%, African-American men with less than 12 years of education, those with a paranoid personality disorder, and those aged older than 30 years are less likely to seek treatment.
In females, the only factor tied to delay in seeking treatment was older age (>44 years). However, women with bipolar disorder were more likely to rapidly seek treatment.
"A large proportion of persons with ADHD do not seek treatment," the researchers concluded. "Furthermore, treatment seeking by males was affected by a greater number of identifiable characteristics, suggesting that males might be more responsive to efforts directed toward expediting treatment entry. Future research should explore how to facilitate early access to treatment for individuals with ADHD."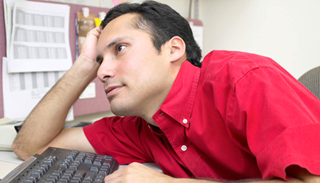 Demographic Traits Influence Likelihood of Seeking ADHD Treatment
For
attention-deficit hyperactivity disorder
(ADHD), treatment seeking is a critical first step in treatment initiation and remains insufficiently understood. The aims of this study were to estimate ADHD treatment-seeking probabilities over the lifetime and to identify predictors of treatment seeking for ADHD separately for males and females.
Sign Up for Free e-newsletters
Check out what's trending