February 06, 2015
Common Pesticides Can Double ADHD Risk In Kids
the Psychiatry Advisor take:
Maternal exposure to a common type of pesticide is linked to a higher risk of their children developing attention-deficit/hyperactivity disorder (ADHD).
Jason Richardson, PhD, of Rutgers Robert Wood Johnson Medical School in New Jersey, and colleagues examined data on more than 2,100 kids and teens who participated in the National Health and Nutrition Examination Survey, and more specifically, urine samples. Then they asked parents if their children had been diagnosed with ADHD and also looked at prescription records for ADHD medications in the group.
Children who had more metabolites to pyrethroid pesticides in their urine were twice as likely to be diagnosed with ADHD, the researchers reported in Journal of the Federation of American Societies for Experimental Biology. These pesticides are commonly found in over-the-counter products to control bugs, pests and insects and are also used in gardens and lawns.
When the researchers exposed the pesticides to mice, they found they were also more likely to develop symptoms of ADHD, with a prevalence among males. This matches findings in humans, as boys exposed to pesticides are four to five times more likely to develop ADHD.
The researchers added that ADHD symptoms in the children continued into adulthood, even though the pesticides had cleared out of their system.
"We need to make sure these pesticides are being used correctly and not unduly expose those who may be at a higher risk," Richardson said in a statement.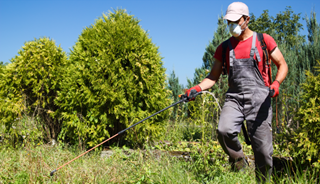 Common Pesticides Can Double ADHD Risk In Kids
When it comes to what causes some mental health disorders, like autism and attention-deficit/hyperactivity disorder (ADHD), scientists are still in the dark. However, they do know conditions like these are caused in part by genetics, and in other parts, by the environment. A new study shows how the environment can cause ADHD, by finding an association between its development and exposure to a common household pesticide.
When a team investigated this link, they found children exposed to pyrethroid pesticides like deltamethrin in utero or while breastfeeding were more likely to exhibit signs of ADHD, such as hyperactivity, problems with working memory, impulsivity, and attention deficits. Many of these problems, it seems, emerged from imbalances in the kids' brains' dopamine signaling systems, which are responsible for these processes as well as being motivated.
Sign Up for Free e-newsletters