June 11, 2014
Brain Scans May Help Predict ADHD Tx Response
the Psychiatry Advisor take:
In the first study to compare patterns of brain activity in adults who recovered from childhood attention-deficit/hyperactivity disorder (ADHD) and those who did not, MIT neuroscientists have discovered key differences in a brain communication network that is active when the brain is at wakeful rest and not focused on a particular task.
The findings offer evidence of a biological basis for adult ADHD, helping to validate the criteria used to diagnose the disorder.
The researchers measured intrinsic functional brain organization in 13 patients who had a persistent ADHD diagnosis in childhood and adulthood, in 22 patients who met diagnosis in childhood but not in adulthood, and in control participants who never had attention deficit hyperactivity disorder.
They found a positive functional correlation between posterior cingulate and medial prefrontal cortices, major components of the default-mode network, were reduced only in patients whose diagnosis persisted into adulthood, whereas negative functional correlation between medial and dorsolateral prefrontal cortices were reduced in both persistent and remitted patients.
"The neurobiological dissociation between the persistence and remittance of attention deficit hyperactivity disorder may provide a framework for the relation between the clinical diagnosis, which indicates the need for treatment, and additional deficits that are common, such as executive dysfunctions," Mattfeld et al wrote.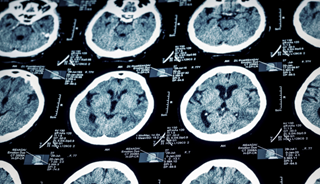 TBI Recovery Possible: Cognitive Impairment Can Improve With Targeted Brain Training
In a new study researchers from MIT used rest­ing state func­tional mag­netic res­o­nance imag­ing to show for the first time that in adults who had been diag­nosed with ADHD as chil­dren but no longer have it, a nor­mal brain syn­chrony pat­tern is restored. The study findings were published in Brain.
This find­ing is quite intrigu­ing," said Fran­cisco Xavier Castellanos, MD, the Brooke and Daniel Neidich Professor of Child and Adolescent Psychiatry at New York University's Child Study Center. "If it can be con­firmed, this pat­tern could become a tar­get for poten­tial mod­i­fi­ca­tion to help patients learn to com­pen­sate for the dis­or­der with­out chang­ing their genetic makeup."
Sign Up for Free e-newsletters