September 29, 2014
Brain Blood Flow Differences May Provide Neural Basis for ADHD
the Psychiatry Advisor take:
Changing blood flow in the brain, known as hemodynamics, may help to explain why some children are diagnosed with attention-deficit/hyperactivity disorder (ADHD).
Ryusuke Kakigi, MD, PhD, of Japan's National Institutes of Natural Sciences, and colleagues showed images to 13 children with ADHD and 133 children without the condition. The images showed either a happy or angry expression.
Using near-infrared spectroscopy to measure brain activity, the researchers were able to identify the parts of the brain that were activated by the expressions.
While healthy children had significant hemodynamic response to both expressions, children with ADHD only exhibited a hemodynamic response to the happy expression, the researchers wrote in Neuropsychologia.
"This atypical neural basis for processing emotional expressions might be responsible for ADHD children's later impairment in social recognition and the establishment of peer-relationships," they concluded.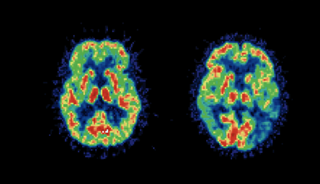 Brain Blood Flow Differences May Provide Neural Basis for ADHD
Children with attention-deficit/hyperactivity disorder (ADHD) have difficulty recognizing facial expressions. They identify angry expressions less accurately than typically developing (TD) children, yet little is known about their atypical neural basis for the recognition of facial expressions.
Here, we used near-infrared spectroscopy to examine the distinctive cerebral hemodynamics of ADHD and TD children while they viewed happy and angry expressions. We measured the hemodynamic responses of 13 ADHD boys and 13 TD boys to happy and angry expressions at their bilateral temporal areas, which are sensitive to face processing.
Sign Up for Free e-newsletters
Check out what's trending