March 12, 2015
Almost 20% of College Students Misuse ADHD Stimulants
the Psychiatry Advisor take:
A new meta-analysis examining misuse of stimulant medications for attention-deficit/hyperactivity disorder (ADHD) among college students has found that 17% of that population is guilty of misusing the drugs. Misuse is considered taking more than what has been prescribed or taking the drug without a prescription.
Kate Flory, PHD, of the University of South Carolina's Parenting and Family Research Center, and colleagues pooled data from 30 articles. Among those studies, rates of misuse ranged from 2% to 43%.
Greek organization membership, academic performance, and other substance use were also associated with misuse, the researchers reported in the journal Clinical Child and Family Psychology Review.
Other findings from the study were that although students abuse stimulants because they think it will improve their academic performance, the opposite may actually be true. In addition, the most common source of ADHD stimulants among students was from other friends.
The authors call for further studies on stimulant medication misuse and extracurricular participation, academic outcomes, depression, and eating disorders. Also, more research is needed on why students divert or misuse, and the impact of campus policies on the high rates of misuse.
Prevention strategies for reducing diversion and misuse of stimulant medication on college campuses should also be a topic of future research.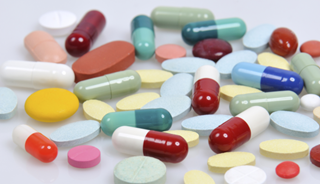 Almost 20% of College Students Misuse ADHD Stimulants
Getting into trouble with drugs is one way to derail a promising future, and a lot more than traffickers in hard narcotics are engaging in risky behavior on university campuses. A recent literature review published by researchers at the University of South Carolina shows that one in six college students misuse common stimulant medications prescribed for attention-deficit hyperactivity disorder (ADHD).
Given that Ritalin, Adderall and their ilk are Schedule II controlled substances — the same as cocaine and methamphetamine — a lot of young adults are flirting with potentially serious legal jeopardy
Sign Up for Free e-newsletters